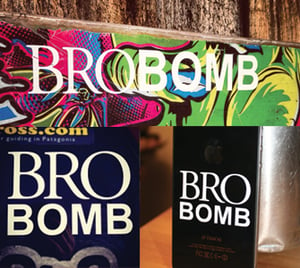 $

6.00
Finally, you can represent the blogosite you dedicate every waking moment to read and debate with your lab partner (nerd!) by slapping these flawless diecuts on your mom's Lexus, your mom's iPhone 5, or your own skis. All diecuts have been made by Jordan Spohr, who assures us he made all of them while train-hopping.
Each sticker pack includes:
1 stacked cellphone diecut (2" x 1.5")
2 horizontal ski diecuts (7.5" x 1")
1 stacked car diecut (7" x 5")
*Photo is not to scale. Duh. From bottom left going to the right: car, ski, and cellphone diecuts.